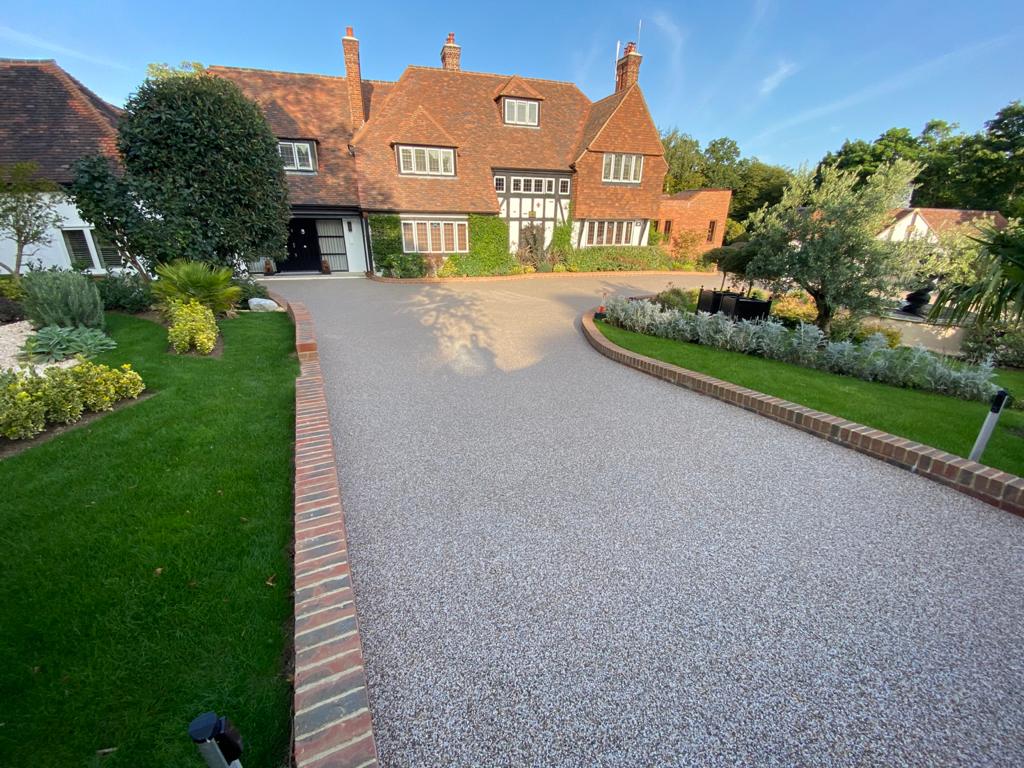 Rural drive and garden makeover
Located in the village of Cuffley near to the popular Lee Valley Regional Park in Hertfordshire, is a property with a ravelled resin bound driveway and tired garden paths, which were previously installed by a non approved contractor that unfortunately cut corners, leaving the homeowner with potholes, ravelled loose stone and staining.
Please see below the importance of choosing the right contractor and resin-bound supplier, these photos are not of a SureSet installation!
In the first instance, we ask our Elite Approved Installer Lovelock landscapes to carry out a survey for the failed surfacing.
The client wanted to replace their large ravelled and frankly, appalling resin bound driveway with another but using SureSet's high-quality permeable resin bound technology to transform their drive and rear garden whilst having peace of mind with our 21 year guarantee.
The homeowner also wanted to increase the size of the driveway by widening the area over their existing lawn. The designs and plans were by and their proposed drawing was sent to us for reference, and as always we work with our clients and their architects to ensure they receive the best possible service.
We worked with who we provided full advice for the best substrate system ensuring the tarmac base was suitable for SureSet to install onto.
The installation was in joint partnership with our Elite Approved Installers Lovelock Landscapes, together we prepared the base ensuring a (CRM) was placed in the correct sections, and all steel and brickwork was masked off to protect exposed edges.
The property showcases our newest blend 6mm Winter Bronze from our range and compliments the home from front to back beautifully.
Enquire