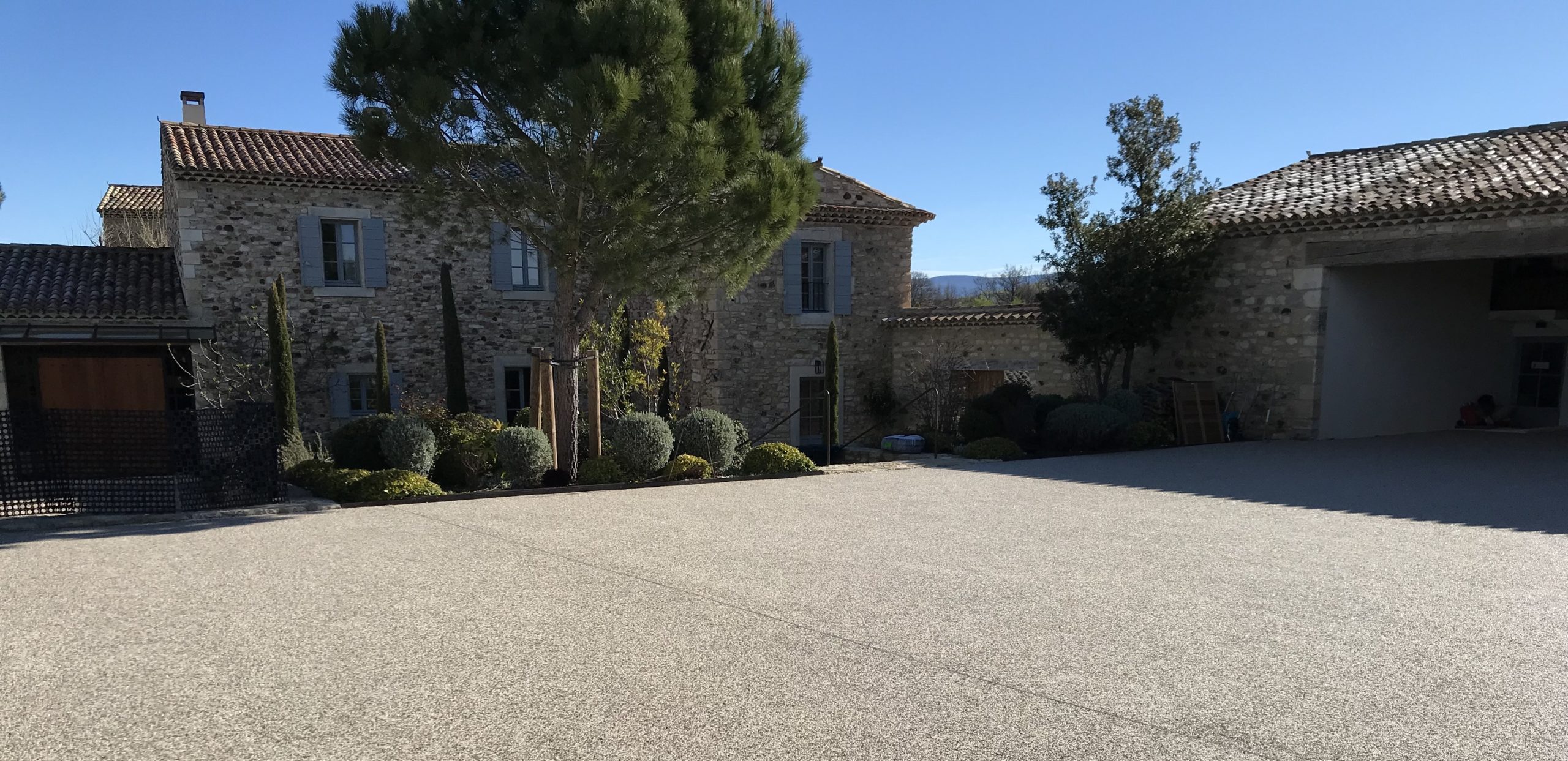 Large driveway, France
A beautiful villa with immaculate landscaping needed the finishing touch of a SureSet resin bound paving driveway. Situated in the village of Roussillon, our Global Partner transformed the final look of the property.
Roussillon is a small heritage village in the south of France, about 30km from Avignon. Roussillon it's considered the most impressive village in France ("le plus beau village de France" is written on the road sign into the village).  Famous for the red cliffs and ochre quarries, the earthy colours of red, yellow and brown create a striking contrast to that of the surrounding green countryside.
To complete the picturesque appearance, a new blend of marbles was created for this project named 6mm Provence, this was laid across the extensive driveway and large covered parking area. The SureSet paving was installed over SureSet's permeable base solution to create full water drainage.
SureCell is an interlocking system which is infilled with gravel to create a strong and high load bearing base with only 52mm depth. SureSet resin bound paving can then be installed over the top at 24mm depth to provide the smooth, durable and aesthetically pleasing finish.
All projects installed by SureSet or our Global Partners are covered by a comprehensive .
Enquire