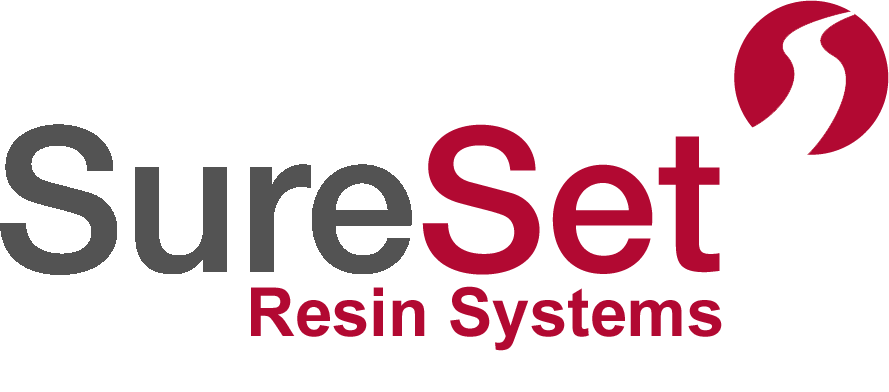 SureSet Approved Installers – Their Projects
This blog is to showcase projects from our Approved Installers. We have over 40 SureSet Approved Installers based around the UK, Northern Island and the Channel Islands. They have been very busy this year and we wanted to take this opportunity to show you their projects.
Each time we receive feedback, photos, and any additional information from our Approved Installer or happy customers we upload them to this dedicated blog.
Let's see what our SureSet Approved Installers have been getting up to:
---
A very happy customer has a stunning resin patio completed by the Aye Gardening team in Tunbridge Wells!
The finish is Sterling midnight from
SureSet Permeable Paving natural aggregate range.
Contact Aye Gardening for a complete garden transformation.
Comments from Aye Gardening;
Fantastic quality and extremely knowledgeable company

We are extremely happy with the service that we receive from SureSet. Alasdair, Nick and Jacqui are always on hand ready to answer any of our questions. We find the aggregates and the resin top quality and we highly recommend SureSet resin bound to all our landscaping clients.
---
A very happy customer with 100% satisfaction on their survey.
I had decided to have a resin driveway, and I was getting quotes from a number of different suppliers and methods. I chose SureSet because Karl seemed the most knowledgeable and also was able to give the best (Longest) guarantee. I had been visited by someone claiming to provide SureSet but your company politely explained that he was not approved.  Karl and his team went out of their way to minimize the inconvenience and mess to our household. I was nervous about spending so much on my small driveway but was so happy with the result.
Comments from Nicola Everitt
Karl receiving his winning award for Customer Service for 2018
---
Approved Installer - T G Johnson Building and Landscapes Ltd
For T G Johnson and the Team, we have received a lovely email from a very happy customer, here are a few snippets of what they had to say about our Approved Installer and SureSet:
I contacted the company and was told that Gavin, who lives in the East Midlands and therefore fairly close, would be the appointed contractor and he visited to measure the site, give advice and make recommendations. He was friendly and respectful and I felt that I'd not made a mistake in choosing Sureset.

Well, even regular photos couldn't fully prepare me for what I found on my return...the end result is beyond my expectations! Gavin and the team have excelled and the difference to the drive compared with its previous shabby state couldn't be more profound! It looks superb and very classy. The site was left in a clean and tidy condition and sections of new drive that abut old and sound portions of old pathways have been joined cleanly and neatly.

I can't thank Gavin enough...I've got a drive to be proud of and it's given the house a facelift and 'kerb appeal'.  You've gathered, I'm sure, that I'm a very happy customer...thank you Gavin and thank you Sureset! I would unhesitatingly recommend you to anyone thinking of having work done on their driveway.
Well done T G Johnson and the Team for this amazing feedback, we love hearing from our customers and our Approved Installer customers. Below is a photo of the driveway completed by the team. Looks stunning.
---
Approved Installer -
This Installer has won the two years running. This year's project was at Feilding Primary School where they were commissioned to design and build a bespoke playground in this urban school. Using different components integrating SureSet into their design, they have produced a unique and practical urban area for today's schoolchildren. The SureSet areas were filled with our 6mm blend chosen from our Natural Aggregate range.
The total area covered in SureSet Milk Chocolate was 120m2.
---
Approved Installer -
On this project, the requirement was to complete a patio and pathways using our blend called ProBronze, which is only available from
ClearPave purchased our product from us which they then used with the aggregate purchased from Long Rake Spar to create ProBronze. As you can see from the images the blend works perfectly for the patio and pathways. The area looks more spacious and easy to walk on by having permeable paving laid around the house.
---
Approved Installer -
This installation was a lovely front driveway that needed updating. The original base was concrete which had some large cracks and really needed replacing. Our Approved Installer Debmat was set on the task. The customer picked our blend Sterling Midnight but as much as they liked the original blend they wanted it slightly lighter 'bespoke' version, which SureSet were happy to cater for and made approval samples in our Technical Laboratory and posted them directly to the customers home. The customer confirmed they were happy with the blend and Debmat got to work...
The total resin bound area was 76m2
---
Approved Installer -
For this project, the customer was looking to add a twist to their back garden with some circular stepping stones pre-made in resin-bound paving. The organic design aloud for the stepping stones to move you to and from each end of the garden and around the in a circular motion which also led to a small patio area. The customer chose Natural Aggregate Barley Butter a popular golden buff blend.
The total area was 27m2.
---
Approved Installer -
2019 project
The customer wanted the driveway and paths to be laid with our , Norwegian Bronze. The Norwegian Bronze blend complements the sandy colour of the house perfectly and provides a seamless open space ideal for parking spaces, ease of turning around and space for washing your car - with the added benefit of permeable paving, the water will simply just drain away so you don't end up with any puddles on your drive!
The area was 280m2
Enquire